A Soul Clinic is a place where we gather to TRANSFORM and go deeper into KNOWING OURSELVES as THE WAY. The spaces where HUMAN CARE is available.
Our care is the most EFFECTIVE way to access the destructive or disempowered subconscious patterns of human beings. Based in early childhood experiences, these subconscious holdings are DIRECTLY responsible for destroying our health, our relationships, and a joyful experience of money and abundance. Trauma patterns left untreated create a painful experience of human life. Disappearing ambition, productivity, and motivation. These undiscovered truths have us "stuck", "frozen", and "confused". This leads to life built on guilt, shame, and remorse. Our protocols are a way back to PRODUCTIVITY, VITALITY, and DEEP AUTHENTIC LOVE.
Serving hearts who desire real human connection, an inspired and purposeful future, relationships fierce with common purpose, and who have an awakened and living sense of personal responsibility.
We support those committed to completing their pasts as an access to creating a future that works to end our disconnection from the land, and place importance on the healing of all or our relations.
This is our way back forward.
This is HUMAN CARE.
We are here to guide you back to your very own Soul…
Everything is Possible.
Everything.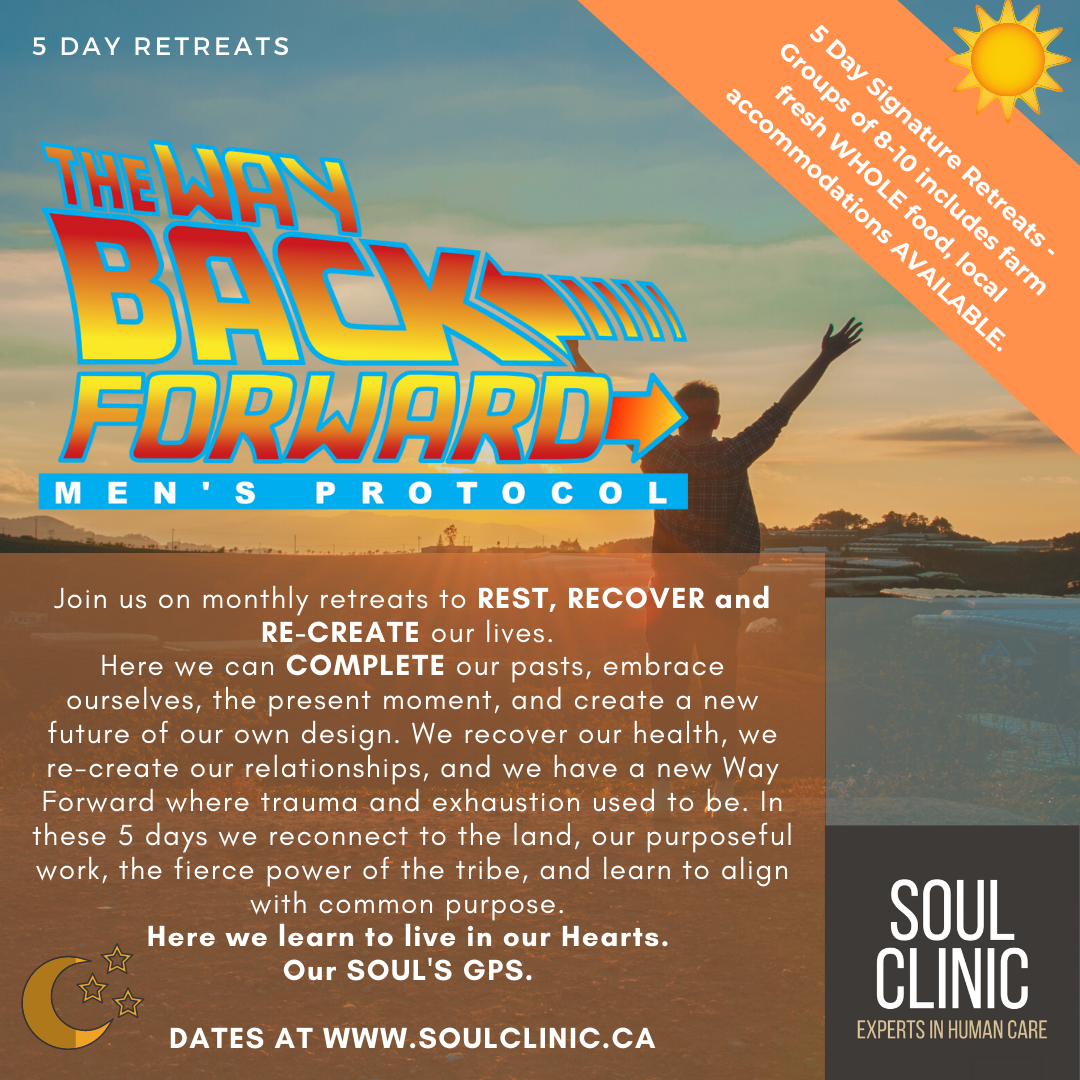 Dates to be Announced
Upcoming dates will be announced shortly.  In the meantime, please contact us with any questions you might have.