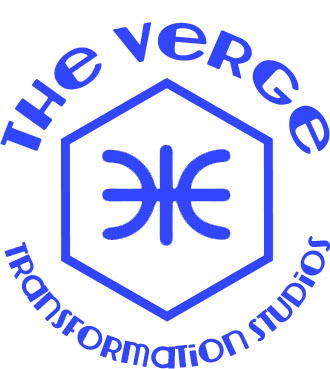 The Mission of The Verge Transformation Studios is to SUGGEST that every human being is SO POWERFUL that they have TOTAL access their own brilliance, have their own dynamic solutions, create their own WAY, and in that, suffering is TOTALLY optional…. Because everything is possible.
Soul Coach: (n) Literally, bridge person. A soul coach is the one who helps others to cross from one state of consciousness to other states of consciousness, from the mind to the heart, from the present to the past or to the future. A soul coach is always exploring this reality to connect with the beauty and perfection of creation. They help people connect to the spirit world and can walk between the upper, middle and lower worlds
The Verge is the path of the bridge builder.
Where there are conversations, there are possibilities, purposeful work, and community connections.
Where there was pain, there emerged purpose.
The bridge builders came to get us safely to paradise after suffering.
They woke us to The Way Back Forward.
Serving hearts who desire real human connection, an inspired and purposeful future, relationships fierce with common purpose, and whom have an awakened and living sense of personal responsibility.
We support those committed to completing their pasts as access to creating a future that works to end our disconnection from the land, and place importance on the healing of all of our relations.
This is our Way Back Forward.
We are here to guide you back to your very own Soul…
Everything is Possible.
Everything.
Not Sure Where To Begin?
Book a 15 minute Discovery Session for a complimentary phone chat.
We'll see where you are at and find what will work perfectly for you.